Welcome to Sustained by the Word
A Bible Study You Can Actually Understand!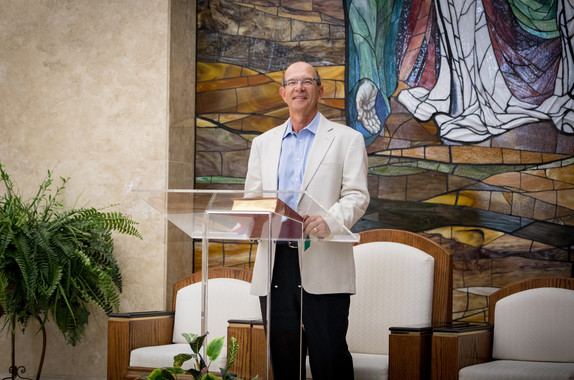 This Bible study has one goal — to help you grow in knowledge of the Bible so that through this knowledge you can grow in a deep and meaningful relationship with our Lord and Savior Jesus Christ.

 
If you're at all like me, you probably crack open the Bible in order to "get something" out of it. A word of consolation. A bit of guidance. A good story...
 
And that's fine.
 
In 2020, during all the panic, I decided to spend my time researching the Bible and studying its meaning from God's perspective. The Bible became a living Word for me. It was like God was using the Bible to speak directly to me and show me His will for me, rather than my will.
 
I shared these insights and received support and encouragment from a few dear friends, with whom I formed a Bible study group. They've urged me to share the Bible study more broadly with others, like you, who are seeking a deeper personal relationship with Jesus through the Word.
 
And so, I decided to host a Bible study at our local parish.
 
We decided to record our sessions so that others, like yourself, could benefit from them and learn at their leisure.
 
Sounds good, right?
A Bible study you can actually understand.
An approach to reading the Bible as God's Word to you, personally.
Delivered to you in a convenient format that you can take advantage of to learn on your schedule.
To access this life-changing Bible study, I'm asking for a minimum donation of just $25.
 
That's about 55 cents per episode!
 
Let me explain...
Neither I nor my ministry receive a single cent of your donation.
ZERO!
Instead, your gift will go to support the Franciscan Friars of the Holy Spirit — a religious community of men in the Diocese of Phoenix and the Archdiocese of Detroit living lives of prayer, service to the poor, and ongoing conversion. True evangelists.
 
I invite you to grab your Bible, dust it off, and join me for this unique Bible study. Together let's discover how God's Word is speaking directly to you through the Bible!
Sign-up Today!
Join us in a bible study and start growing in your knowledge of the Bible so that through this knowledge you can grow in your personal relationship with Jesus.